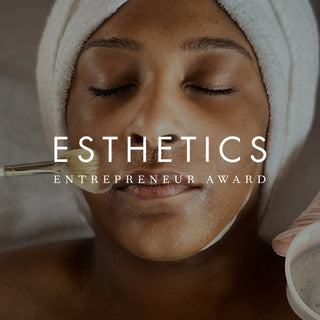 Bioelements Esthetics Entrepreneur Award 2022 Winners
The Bioelements Esthetics Entrepreneur Award annually awards and supports up-and-coming estheticians pursuing a path to professional skin care entrepreneurship.
Our Founder's Mission
Bioelements founder Barbara Salomone started on her entrepreneurial path in 1978 as one of the first-ever licensed estheticians in the U.S. She set a goal to help future estheticians build their careers with skin care formulas and education to ensure success. Today, in Barbara's memory, we remain committed to supporting the advancement of entrepreneurs with the Esthetics Entrepreneur Award so estheticians can succeed and flourish in their fields.
Esthetics Entrepreneur Award: 2022 Winners
Now in its 3nd year, the Esthetics Entrepreneur Award goes to 4 new estheticians pursuing a professional skin care entrepreneurship.

Each recipient receives a Bioelements Opening Order Package to launch their start-up esthetic spa business, plus education, a Bioelements Bonus Box of support tools, a Spa Locator listing on Bioelements.com, social media exposure – and a dedicated Bioelements Education + Success Manager as their personal mentor for 6 months. It's a total value of $2000+ to jump start their entrepreneurial esthetics career!

As part of Bioelements commitment to positive change for all races, ethnicities, cultures, sexual orientation, and gender identities, at least half of the 2022 awards will go to Black or African American applicants.

first announced winners below - check back for additions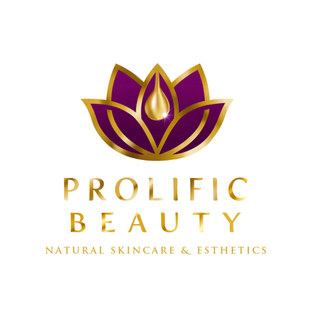 Unique Lewis
Prolific Beauty
Unique's Journey
I realized I had a passion for esthetics after discovering the industry through my own personal skin care journey of clearing my acne. After being treated by multiple dermatologists and still struggling with acne, my mother suggested a nearby esthetician that she had been seeing. Prior to her suggestion, I had no idea of the power of a facial or the existence of the industry in general. After meeting my esthetician, seeing her beautiful spa space, and experiencing a wonderful facial, I could immediately see myself as an esthetician. Having acne as a teen into my adult years really took a toll on my self-confidence and stunted how I chose to show up in the world. My passion for esthetics extends beyond the treatment room empowering me to stay up to date on the latest technology and esthetic publications. I truly love helping my clients to achieve their best and healthiest skin.
Why Bioelements
Bioelements is my esthetics line of choice for many reasons. As a Licensed Skin Specialist, product formulation is extremely important to me when it comes to choosing an esthetic line. Bioelements' product formulation being based in both science and nature complements my own personal and professional preference regarding the philosophy behind product formulations. It is imperative that the esthetic line used within my business does not formulate with fragrance, artificial colorants, parabens, DEA, phthalates, or harsh irritants to ensure only beneficial ingredients are being used decreasing the likelihood of a negative response in a client's skin and ensuring an overall pleasant experience.
Mission Statement
My purpose is to help each client achieve healthy balanced skin through targeted products, custom facial treatments and assisting with creating a balanced lifestyle. My goal is for every client to leave feeling more confident not only in the appearance of their skin, but more importantly, in their knowledge and understanding of their personal skin care needs.
Company
Prolific Beauty
1719 Sicklerville Rd.
Sicklerville, NJ 08081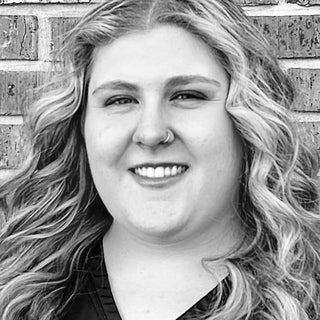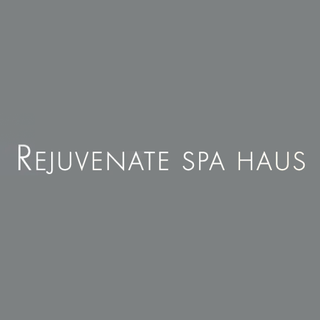 Jillian Lengenfelder
Rejuvenate Spa Haus
Jillian's Journey
I've always had a passion for the beauty community but I was never sure of where I would end up in that field. As I got older I would go for facials and I would always ask for them as gifts for birthdays or Christmas but it wasn't until the end of my junior year that I began to take skincare more seriously. During covid, I downloaded Tik Tok and began to see different estheticians. I became very interested in the whole esthetic world, I would spend hours watching videos on facials, waxing, and lash extensions. Suddenly it was my senior year and my mom started to ask me what I wanted to do with my life. I really only had two things that I was passionate about and that was hair and skin, I wasn't sure which I would choose. Debating over the two was not easy but I went with what I enjoyed more, I enjoyed the relaxing atmosphere of a spa and I knew I wanted to help other people relax. I realized that I had grown a passion for esthetics by watching videos of estheticians helping people relax and clear their skin.
Why Bioelements
I loved using Bioelements in school. The products always smelled good and made my skin feel great. After I got out of school I started looking at different products and that is when I took a good look at Bioelements. I love the products and how they are all about educating estheticians. I went to one of the classes and the educators were so helpful, I am so glad I now have more time to go to more classes. Bioelements is my choice because of the wonderful products with a clean look and feel, they are helpful, and educated, have specific facial treatments along with custom ones and the products are affordable for people of all different budgets.
Mission Statement
To help clients feel pampered with a customized treatment plan and leave educated about at home care so that way you will feel rejuvenated in between visits.
Company
Rejuvenate Spa Haus
612 E 9th St
Mountain Home, AR 72653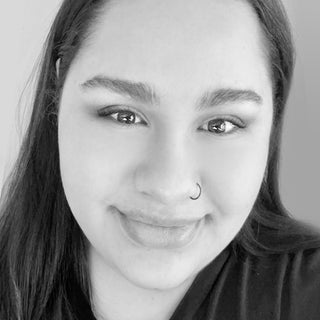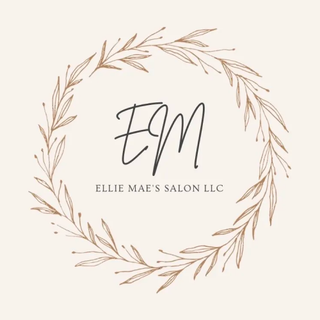 Bailey Slater
Ellie Mae's Salon LLC
Bailey's Journey
It was my sophomore year of high school and I got to a point in my life where I knew I wanted to work in a field surrounded by scinece, beauty and change. There were so many points in my life that lead me to this but ultimately I wanted to make a change and help others find their confidence and passion. Growing up overweight, bullied and overall verbally abused I knew that was no life I wanted to live as an adult. My love for extractions and compassion lead me directly to the beauty industry and ultimately aesthetics, giving me the chance to help men and woman find their voice and confidence.
Why Bioelements
While in school (The State College of Beauty Culture in Wausau WI) Bioelements was the skin care line used. I fell in love almost instantly for these 3 key points that locked me in, no extra unnecessary additives, supporting environmental change and real results. As a new licensed aesthetician in the modern world up to date science back skin care is HUGE. Clean ingredients high class knowledge and resources set any professional aside from the rest. Which is why it is SO important that I stand with Bioelements and share what they stand for. They have so many wonders resources for aspiring professionals.
Mission Statement
We focus on creating a culture of inclusiveness and belonging where all are welcome. We strive for exceeding customer expectations in everything we do and holding ourselves accountable at every step. We embrace change and innovation and looking for new ways to grow our business and ourselves.
Company
Ellie Mae's Salon LLC
608 Superior St, Suite 6
Antigo, WI 54409