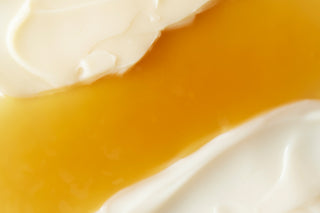 What's New
The launches, innovations + announcements our esthetics team is excited about right now.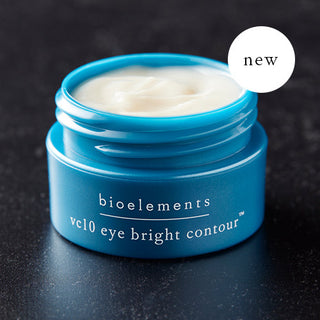 meet our latest
look on the bright side
with vc10 eye bright contour
Our latest 10% vitamin C innovation targets all signs of eye aging, including fine lines + crow's feet, dehydration, dark circles, puffiness, sagging, dark spots, and tone.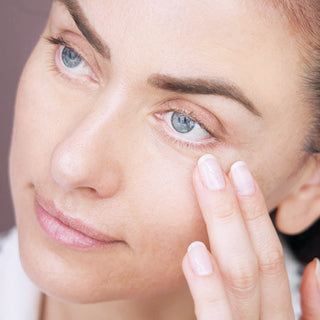 Proven Results + Clinical Proof

88% say eye area looks brighter*
with 10% triple-sourced antioxidant vitamin C

87% say reduces the look of undereye puff*
with peptides, taurine-rich algae and caffeine

85% say skin around the eyes feels firmer*
with natural persian silk tree extract

97% say skin around the eyes feels hydrated*
with hyaluronic acid
88% say eyes look more awake*
without irritation
*based on a 28-day consumer perception study of 102 women ages 35-52 of all skin types.
"my fine lines and crow's feet are smoothed, undereyes look brighter, no more puffiness in the morning and upper lids are moisturized all day."
There is no audio and the visuals in this video do not provide additional information than what is already described on the page.
From our experts: the ultimate Q + A on vitamin C
Should I use vitamin C on my skin?
Vitamin C is for everyone and anyone who is looking to address and combat the accumulative daily damage to their skin. Consider it one of your first lines of defense against visible signs of skin aging.
How does vitamin C work?
Vitamin C works by binding to skin-aging free radicals, to prevent oxidative damage. And it can help prevent signs of premature aging by stimulating the production of collagen, which deteriorates as we age.
What skin concerns does vitamin C target?
Dull skin, sun damage (hyperpigmentation) + post-acne spots, enlarged pores, rough texture, lines + wrinkles, loss of firmness
Should I use vitamin C in the day or night? Can vitamin C be used every day/24 hours?
Vitamin C can be used day and night! But be sure to look for vitamin C formulas that are specifically formulated for AM/PM use. When correctly formulated and tested for stability, your skin can reap the many benefits of this potent antioxidant, 24 hours a day.
What percentage of vitamin C is best?
Some formulas promote a high percentage of vitamin C, but pushing up the percentage can increase the chance of irritation, breakouts or bumps. Bioelements vc10 daily glow, vc10 nightly bright and vc10 eye bright contour are properly calibrated with stabilized 10% vitamin C triple-sourced from vitamin C derivatives + natural acerola cherries to minimize irritation.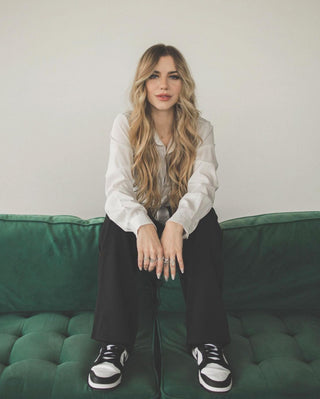 Press / Influencers / Articles
Social Spotlight
a night in the life of an esthetician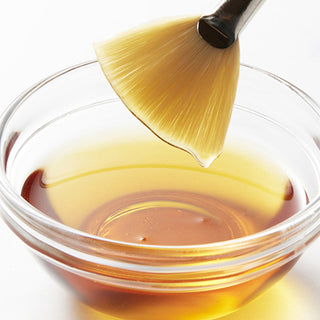 Treatment Highlight
Bioelements Facial Spotlight
The Even Brighter Facial
Worried about dark spots and hyperpigmentation? Has your skin tone become more discolored, dull or uneven over time? This powerful, clinical treatment delivers personalized brightening results in three activity tiers, for more luminous, more even-toned skin with Bioelements professional-use-only formulas, including active enzymes, lactic acid and/or glycolic acid, plus a potent, professional vc10 concentration of brightening 10% vitamin C.

Your 60-minute brightening experience includes:
Bioelements SkinReading, Signature Aromatherapy Breathing, Deep Cleansing Massage, Personalized Custom Blending, Clinical Exfoliation with Enzymes, Lactic Acid and/or Glycolic Acid, Extractions, Vitamin C Power Treatment + Detox Mask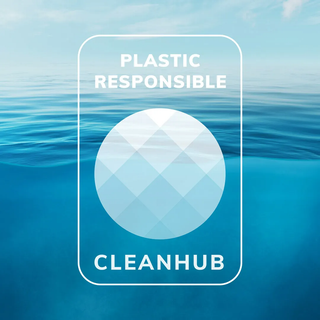 Giving back
Cleanhub Goal Achieved
Bioelements has reached 100% of our initial plastic collection goal with Cleanhub. That means a whopping 12,000 pounds of plastic will never end up in our oceans. Cleanhub enables brands like Bioelements to take immediate action on one of the biggest environmental issues we face today: the global plastic crisis. While this first goal has been achieved, we are just getting started. Stay tuned for more!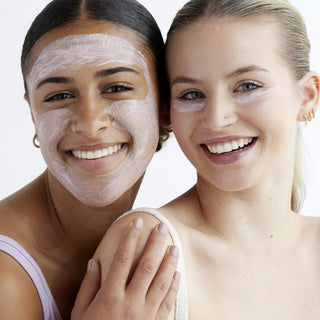 Refer a Friend
Get 20% off when you refer a friend
Give a  friend  $20 off their first $80 + purchase – and get 20% off your own purchase of $80+ when they redeem!